Elevate Your Everyday
Those three words are our mantra at Rebecca Staub Staging & Design. Always striving to do better. In our designs and in our everyday life. Whether it is learning more about an interest, running faster than that last 5K, or trying to have more patience with your kids we try to better ourselves. It's part of the human condition.
Picture this, you just moved into a new house, and you are beyond excited. It is time to make this house a home by furnishing and decorating your new space.   You are excited, you have a blank canvas, how hard can it be?  You don't NEED an interior designer, you are not that fancy… So you start buying what you like online and excitedly waiting for the items to arrive.   So you start buying what you like online and excitedly waiting for the items to arrive.   Then as the items start coming in it just doesn't seem to be coming together. It doesn't feel finished. Something is off… but you are not sure what.   
If you want that elevated lifestyle added to your everyday life, your best bet is to hire an interior designer like me.  We are trained in all the rules of scale, proportion and balance as well as color.  Not to mention if you take a look at our portfolio you might even align with our overall style and vibe!  We know where to spend and where to save and how to stay on budget. 
However, if you still want to dip your toe into DIY design please try to avoid some of these common mistakes:
Mistake #1: Your Area Rugs Are Too Small
When a rug is too small it feels like a bath mat in the middle of the living room.  And things just feel not quite right.  I always say go big or go home when it comes to an area rug. Ideally all of the furniture should fit completely on an area rug.   It is a definition of room and grounds the space.   A larger rug iwll definitely help a space feel more luxe.  Pro tip: make sure at least the front half of the couch and the end tables are on the rug if you can't get all four legs on it.  If that makes the furniture uneven you can use felt furniture pads under back legs to raise them to the same height as the rug pile.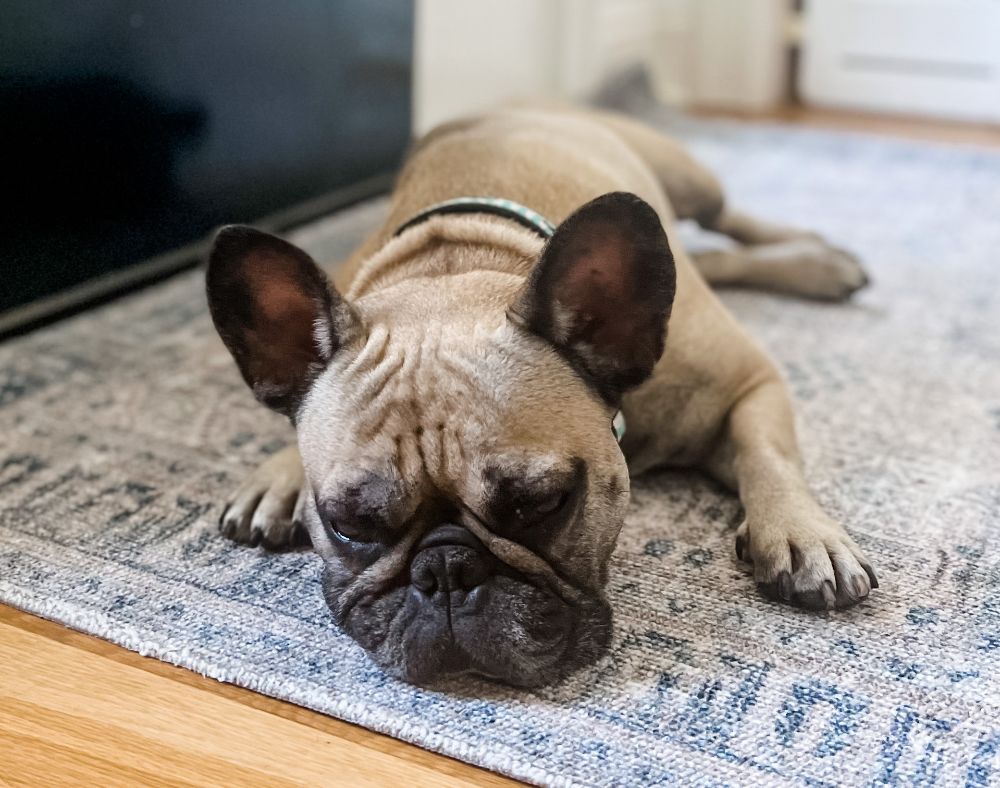 Mistake #2: Buying Items That You Aren't Crazy About
Buying things you don't truly love just to check off that to-do list is a big mistake when it comes to decorating.   Repeat after me, good design takes time.   As any designer will tell you, it is a process and you need a plan.  So you can't just expect your room to look phenomenal if you buy everything from the same store and write a check. It is going to feel soulless.  Take your time, and only buy things that make you do a little happy dance inside.   That is where the benefit of hiring an interior designer comes into play.  They have an arsenal of trades people and trade relationships to pull furnishings from to give you your very own, unique and personalized design.   And here is the best part, you don't have to do any of the leg work!  You are busy and don't have time to worry about whether the tops of your lamps on your nightstands will be the correct height in relation to the headboard.   These are things we designers ask ourselves while designing.   And these little details are how we deliver that elevated space.
Mistake #3: Playing It Too Safe
So often I meet people with these big beautiful personalities, and I walk into their home, and it doesn't match them at all. It is all very flat. They will say things like, I love wallpaper, but what if it goes out of style? Things do go in and out of style, but it takes decades and in the meantime you could be enjoying your very fun, joy bringing space that you work so hard for! ALSO do you really want your space to look like anyone else's? How would you feel showing up to a party in the same outfit as someone else…. Embarrassed. So go for the wallpaper, buy the colorful couch, commit to the fun of having your home reflect the very awesomeness that makes you YOU!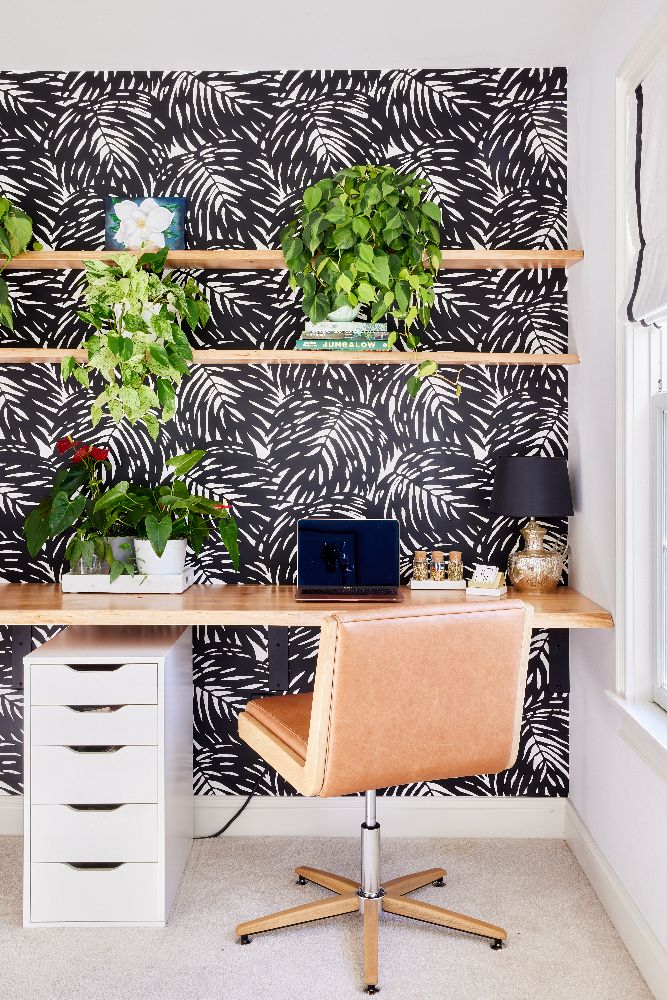 Mistake #4: Not Investing in Custom Window Treatments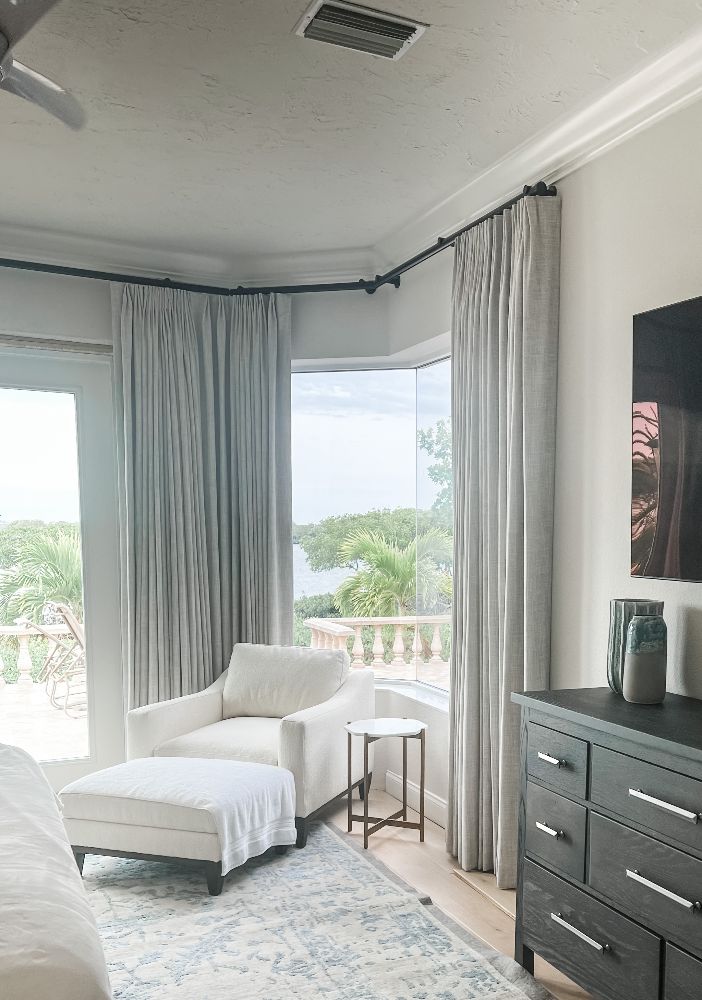 Nothing is more of a dead give away of DIY design than ill fitting window treatments that look like a shower curtain hanging in the living room.  They are too short, or hung too low, or not wide enough and block all the light coming in the window.  It is important to have a qualified window treatment professional.  Also, homes without window treatments tend to be cold and loud with the echoes of sound bouncing around and not enough fabric to absorb it.  There are so many minute details that go into the perfect window treatments.  Not to mention the investment can save you money on heating and cooling bills, as well as keep your furniture and rugs from fading.
Mistake #5: Not Having A Proper Plan In Place
The mistake most people make is not having a proper plan or vision for the space when they are starting out on their decorating journey.  This tends to lead to kind of hodgepodge winging it on the fly type of look.   They may inherit a really nice quality but rather bulky couch from a parent that they are trying to work into a space that is too small . They may see a coffee table they love and purchase it but did not really think about the layout of the living room first.   When it comes to furnishings there is no such thing as "making it fit" and scale seems to be an issue that comes up often in rooms put together by the untrained eye.  If you are nodding your head profusely you should know that we offer consultations to help clients with room layouts and paint color selection and sometimes that is all you need, a little direction to get started.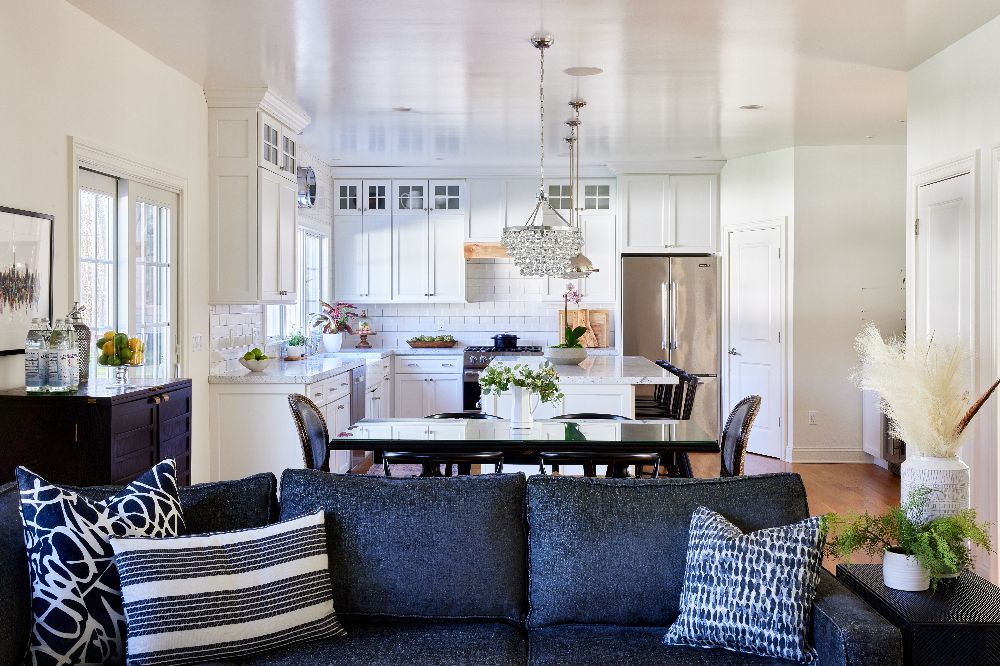 In conclusion, what we really want you to do is call a professional like me.  Get someone with trained eyes on your project from the START. Most importantly, trust your designer to lead you to make great decisions that you will be happy and proud to show off to your friends and family for years to come.  Book your discovery call here.