We are excited to share the renovation and addition of a master suite as part of a recent project. This project was located in Ridgefield, CT. If you have been following along on insgtagram you know we call this one The Great Cape Escape.
Client
The clients are a family of three, they are lovely busy professionals with one pre teen son. They loved their neighborhood. However they were feeling the squeeze of their current floor plan. They wanted our help to turn their cape cod style home into their dream house.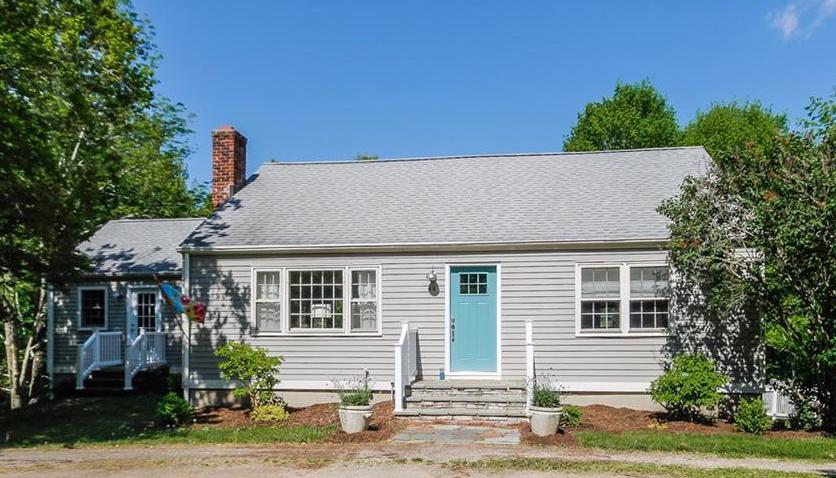 Mandate
The main goal for the overall design was more space and more light. The couple's second floor consisted of a traditional cape cod layout. There were dormers that spanned the back of the home, so it was slightly more spacious than some capes. At the top of the steps there was a shared bath straight ahead. Their son's bedroom was located on one side and their bedroom on the other. The biggest issue was the couples child was on his way to becoming a teen. The mother was not too excited to be sharing the only upstairs bathroom with him. Overall they were looking to update their dark cramped second floor and to add a spectacular primary bathroom and bedroom suite. Most importantly they wanted to bring on the space and light by letting the sun shine in.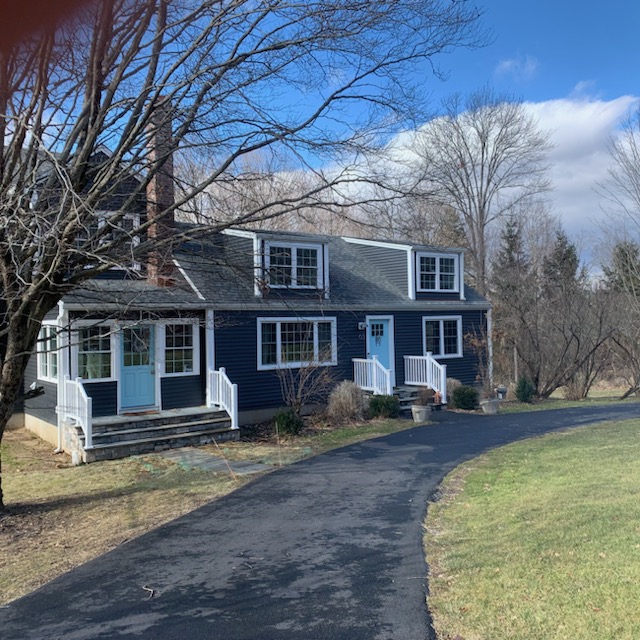 Execution
I love cape cod style homes. They do tend to be tight, and a little on the darker side when it comes to natural light. A pro to this style home is that there is a plethora of ways to put an addition on it. Whether is bumping up the slanted walls upstairs with dormers or a full on addition.
This house in particular already had an existing first floor accessory apartment addition that was there when they purchased the home. That add on was only one story. The couple had already removed a kitchen from the accessory apartment and turned the space into a large family room. This project included adding a mudroom off the front of this room. They added a second story on top of this existing apartment/family room. That helped get the extra space the family desperately wanted for a brand new primary suite. The addition of dormers to the original second floor bedrooms made for more usable space and added a lot of natural light.
I promise to show more rooms in this project but for now we are going to focus on the beautiful primary bath. The clients have an eclectic transitional style which meant we could have a lot of fun mixing styles and finishes. They had been living with the darker interior for so long. The client wanted to brighten everything up in the form of white walls and light floors. At Rebecca Staub Staging & Design we love a good black and white room. Especially one with wood accents and lots of plants (Check out our Green Acres Project) . The wood and the plants add color and warm up the space. That became the direction we went for with this project.
Design Development
We found a fabulous black and white painted ceramic hexagon shaped tile. It grounded the soaring ceilings, which is usually an oxymoron when it comes to cape cod style homes.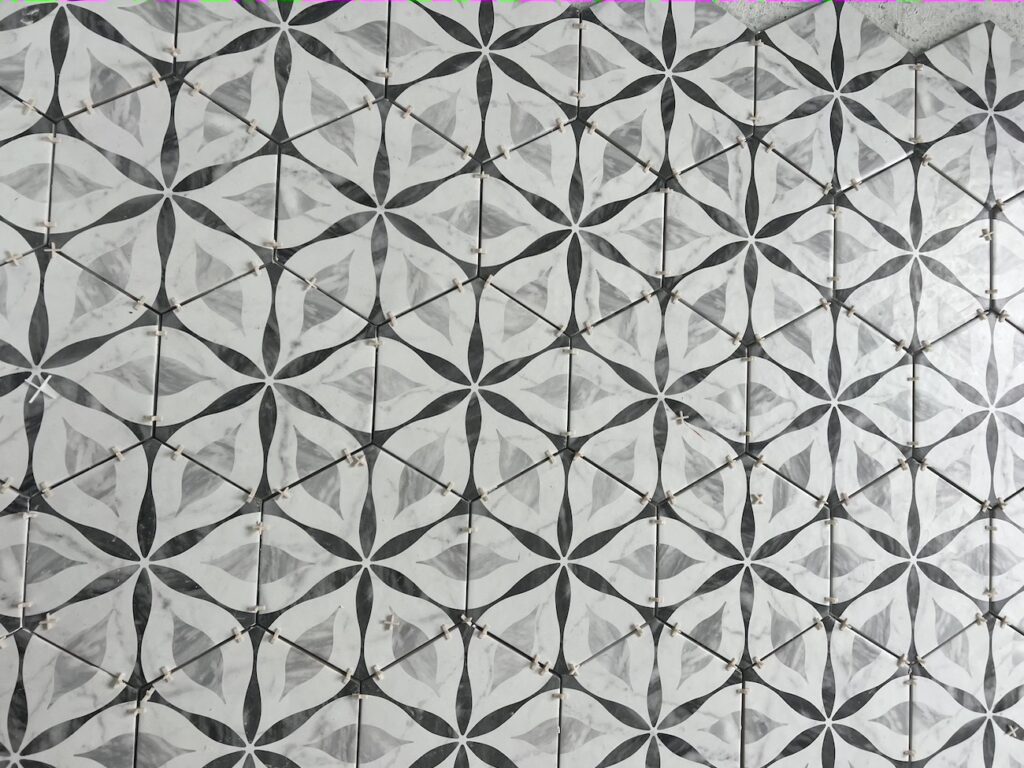 This primary bathroom is large and in charge. We had this big gorgeous window in the center of the largest wall.   My client loved the idea a black soaking tub in front of it. As you can guess, I loved her opinion on the matter.  It tied into the floor tile perfectly and again brought some drama to the space.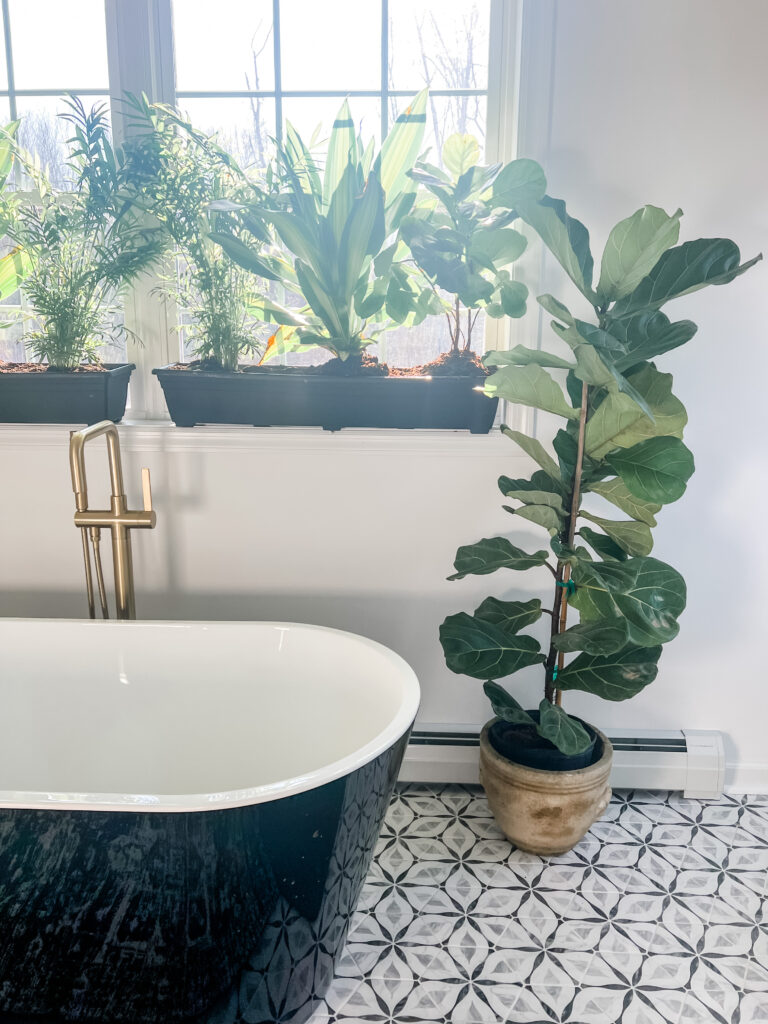 The homeowners other request was to use two separate single vanities as opposed to one big bulky double vanity. They wanted separation between the his and hers. The space is pretty large so it was nice to use that entire wall.
I have a confession, this space is not totally finished yet. As we preach good design takes time. We are still searching for the perfect antique set of drawers or vintage cabinet to go in between these two vanities. This will really finish off the space. For now we are following one of our favorite styling rules: when in doubt add a plant.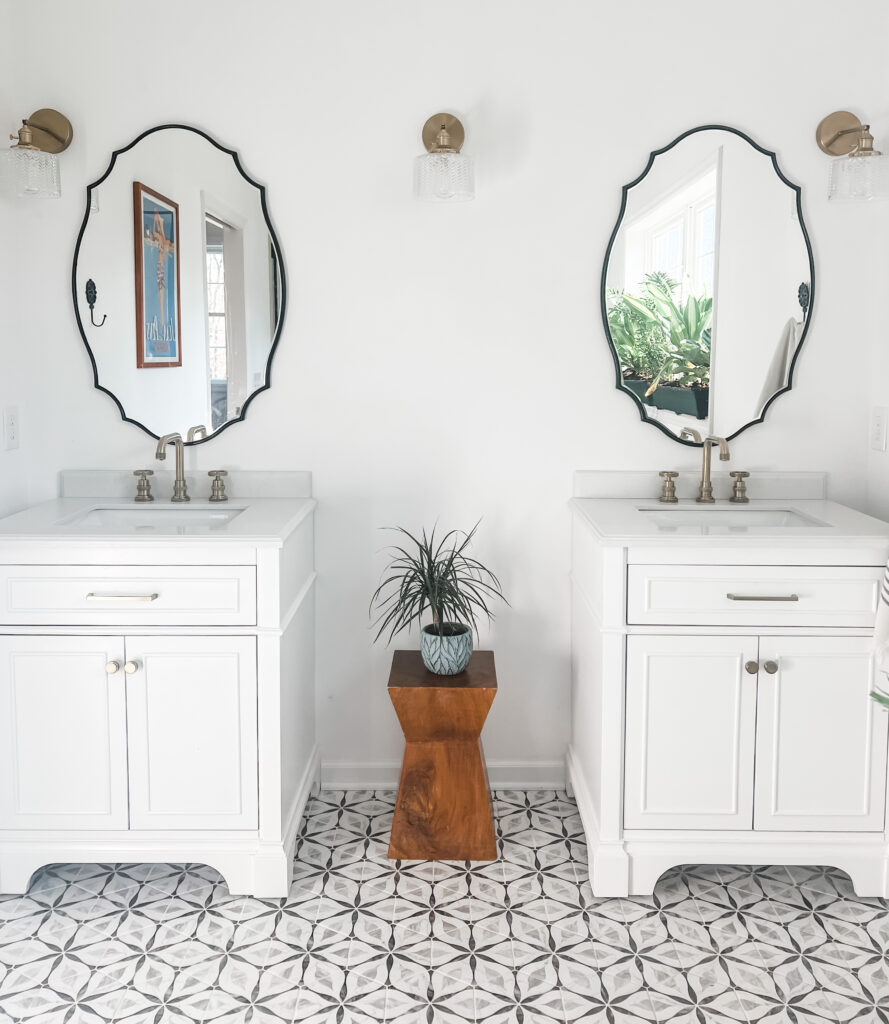 The mirrors in this space were originally gold. While we love the brushed bronze hardware and sconces, it was too much gold. So we painted the mirrors black to give this chic mixed metal look and it grounded all the white space.
The black mirrors also nod to our show stopper black soaking tub and our black framed shower door.  In the shower, we chose a fun elongated hex and ran them vertically to point your eye to the fabulous high ceilings. The brushed brass rain shower and hand sprayer are the jewelry of the shower.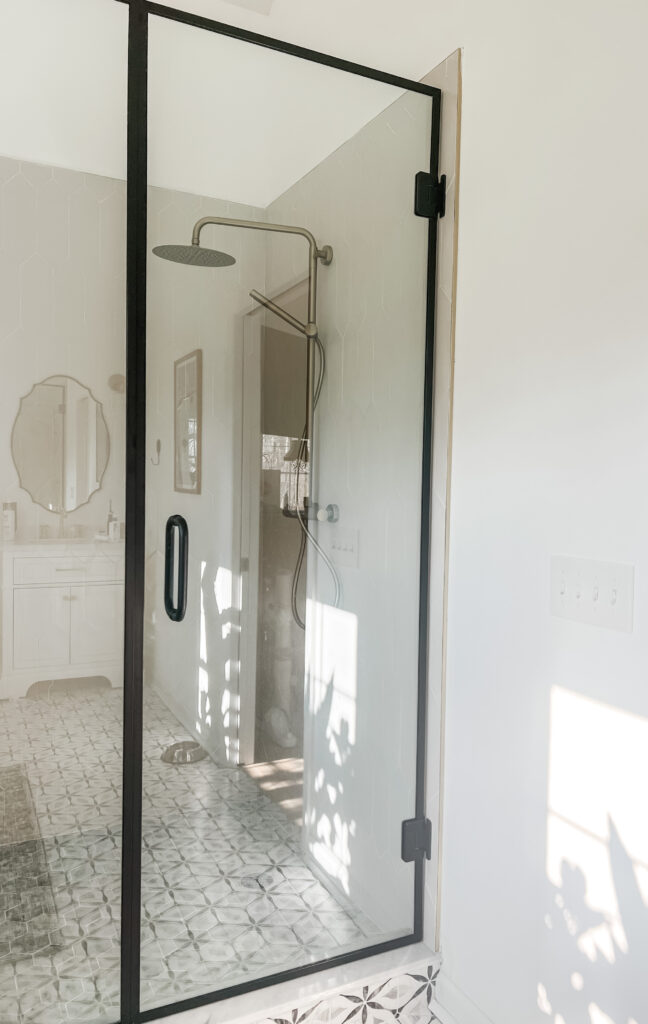 Styling
The client was not quite ready to commit to window treatments. However, once her bathroom was functioning, she quickly realized she needed something to add a little privacy to her space. She didn't want the neighbors walking their dogs in their cute little neighborhood to get a show. We turned to our hard working house plants once again. Who doesn't want to feel like they are in a tropical paradise every time step into their new primary bath. We added sun loving fiddle leaf figs and palms to this south facing window.
The pets did not get the memo on who owns this new space. Of course the dog wanted to participate in the photo shoot as well. This is their beautiful and sweet samoyed Jaxie.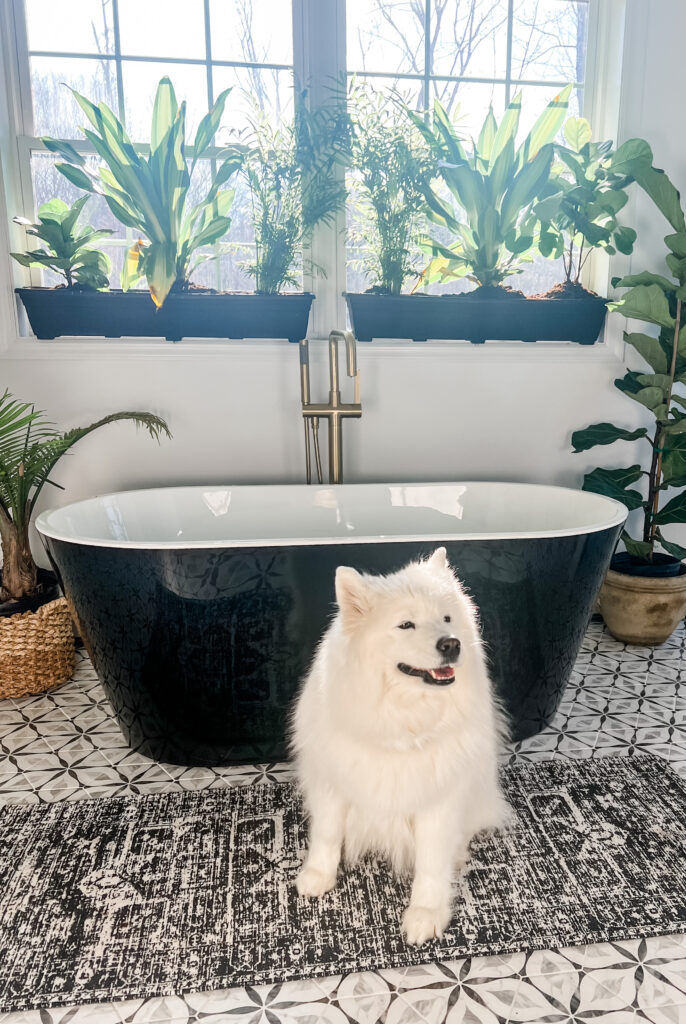 CONCLUSION
Overall we couldn't be happier with how this transitional eclectic bathroom design turned out. More importantly our client is beyond excited about her new primary bath. No more sharing with the teen boy, a little sanctuary of the couples own.
What is your favorite part? Tell us in the comments! I think it is the black tub and the mirrors for me. I love the way the black details pop in such a bright space. It should also be noted that the jungle vibes are right up my alley.
Are you planning your own dream home and need some guidance on how to make the project come together? Or are you exhausted by all the little details you have to decide on? We can help. Let's have a conversation and bring your dreams to reality. Call us for a free discovery call today. You can also follow us on Instagram to see our daily updates!