Hiring an interior designer can be an investment but the benefit of working with a professional is they know all the tricks of the trade and can actually save you from making costly mistakes. Imagine thinking you have a pretty good eye and you know what you like, so what do you need a designer for? Then the couch comes and its too large in the living room, and you can't return it. Next the rug comes and it is too small, so you need to buy another one! There goes all that money you were "saving" not to mention a big headache. So first things first, splurge on the professional help, and save yourself headaches and time!
Interior Design professionals make countless decisions during a project on all of the minute details. We will often fall in love with a pricey item that we know would give the room that extra something special to make the project unique. So we may splurge on this item, and in order to work within the confines of our budget we will have to save in other areas. Here are the areas that we think are important to splurge and where it is ok to save.
Splurge
SHOW ME THE MONEY!!!! Literally…
Statement Lighting
Lighting is like the jewelry to an outfit. The thing that makes you sparkle and shows you put in a little extra effort. Its well thought out to complement the color in your clothing and skin tones. It also helps you pull off that finished look. In design it is that little something extra that sets your room or home apart from everyone else's. It is something your guests will remember, and often comment on. When it comes to lighting, go big or go home. Small fixtures seem like an afterthought, while larger fixtures feel intentional and bring that extra oomph and really set the tone for the rest of the room.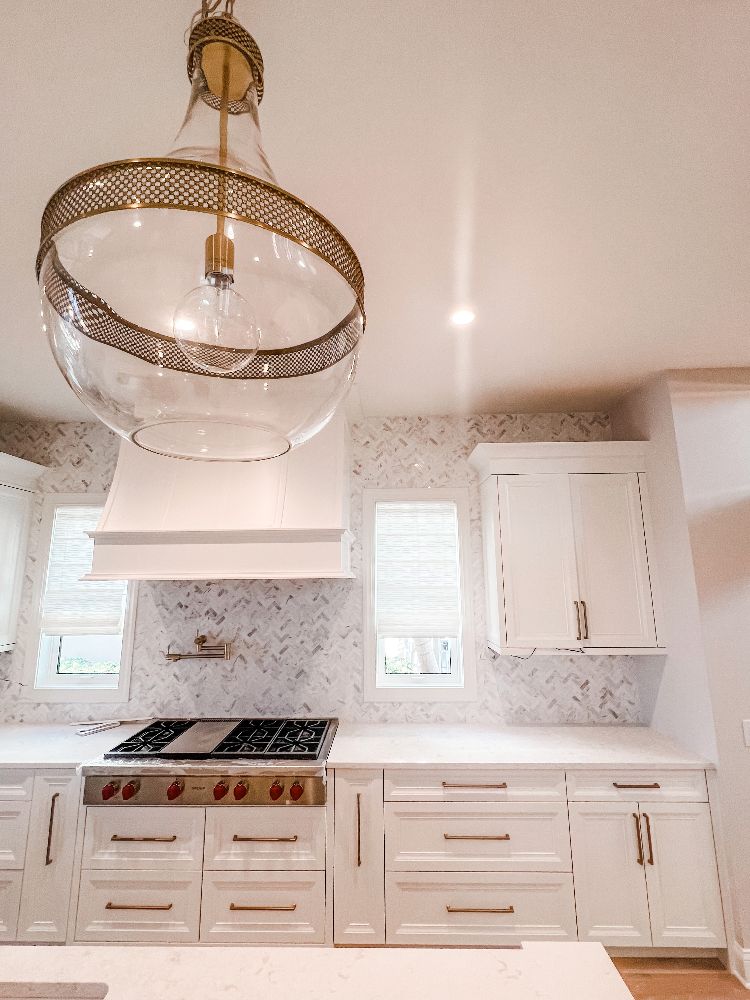 Millwork and/or Custom Built-ins
Why do people find antique homes so endearing? They usually say it's the charm, and the details of the mill work and all of the book shelves, cabinetry and the nooks and crannies. Custom millwork elevates any space. And being that it is custom it is totally unique fit to your space and gives a home some soul. As you can imagine anything with the word custom in it is going to be pricier than something mass produced. But the effect built-ins have on a space can be immeasurable. Check out what these built ins did for the living room in our Green Acres project below. Originally this space read as builder grade but adding built-in shelving and cabinetry along with some killer styling made this space more sophisticated and refined.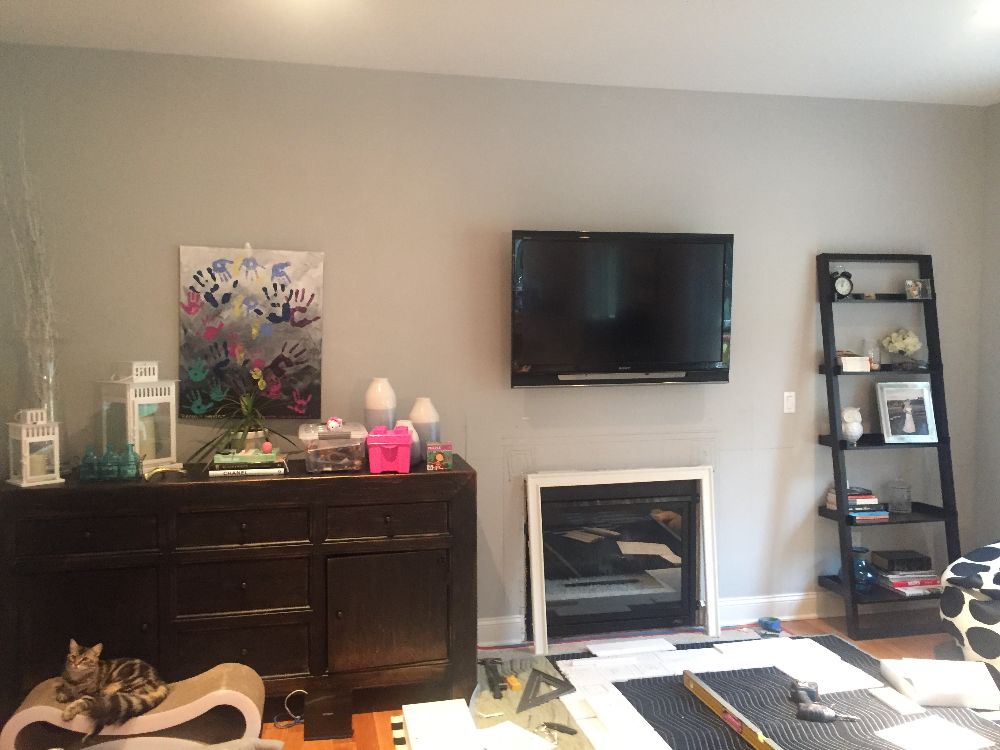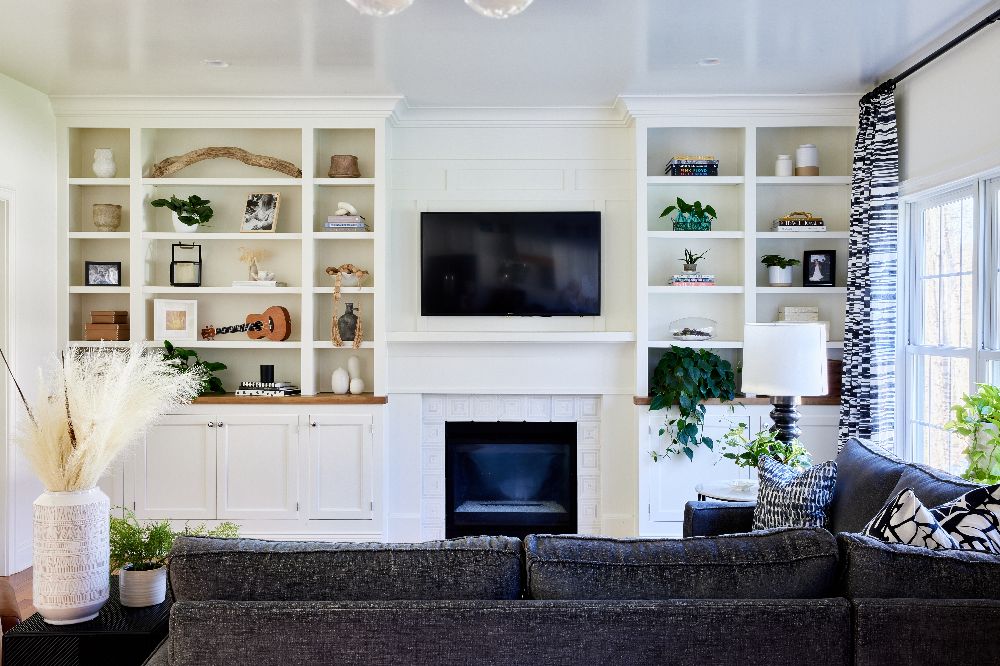 Custom Window Treatments
Nothing makes a room feel more luxurious or high end than custom window treatments. Draperies or custom shades can really eat into any budget but it is not without good reason. Your window treatments are literally custom made by hand by a real human to fit your very special one of a kind windows perfectly. When you think of it that way you hopefully can understand the price tag on window treatments. I also love a full drapery which means more fabric, which also adds to the expense, but the look you get is so lux. Check out these elegant sheer draperies we did at our LBK project so you could still view the bay while not getting that bright Florida sunshine right in your eyes while watching television!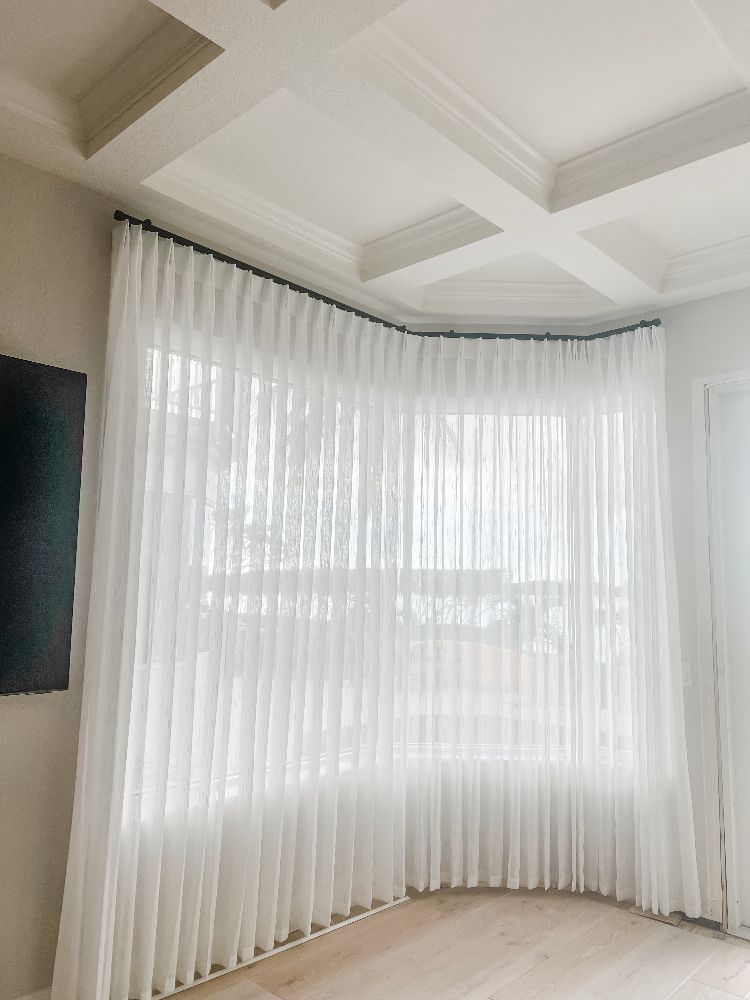 Save
So now that I've spent all of your money I can tell you where you can get away with saving some coin.
Area Rugs
There are so many great online retailers with beautiful wool rugs for very reasonable prices. Also check out Etsy for some great Turkish runners, and Beni Ourain rug
And if you are worried about not being able to feel and touch the rugs in person before buying online, (we get it, that is a heavy item to be hauling to the UPS store for the return), you can always check out HomeGoods and check them out in person, or go to your local rug shop and see if they have remnants that they will bind for you at a great price.
Wall Art
There are many options for art at a lower price and everyone's definition of art is different. If you have a favorite artist they may sell prints at a less expensive price than the original, so you get the look for less. Check the stunning print below at our Green Acres project by artist Nancy Sharpe. Additionally, if you go to local art shows, you might find a budding up and coming artist whose pricing is not too bad and get your very own piece of original art. You can also blow up and print snapshots from your amazing camera in your cell phone, put it in black and white in a simple frame and boom. Wall art.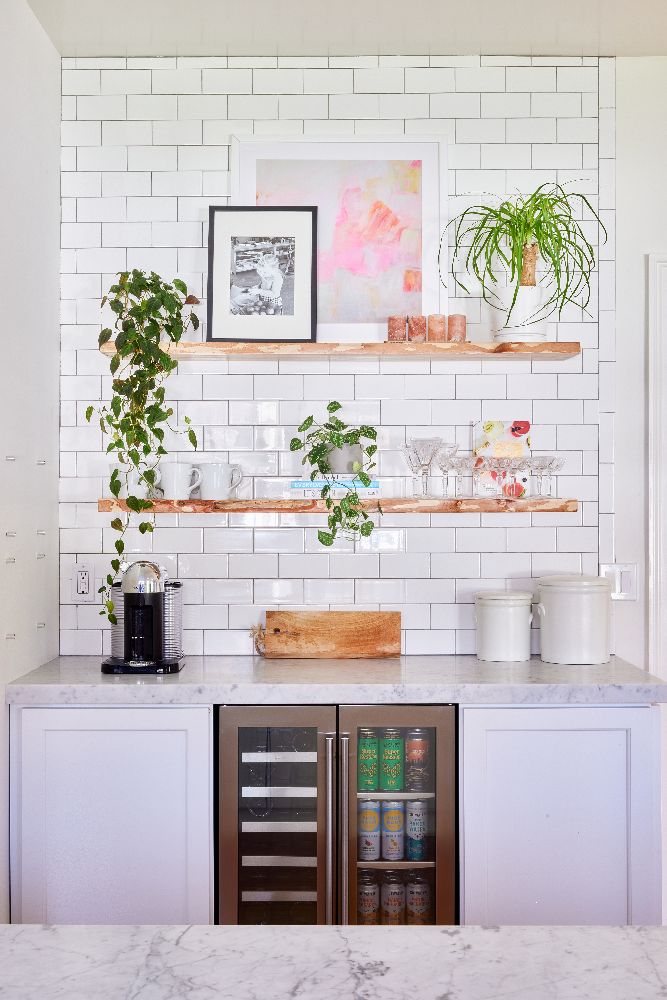 Accessories
I am a BIG fan of mixing high and low here. I like to spend a little more on say table lamps, but feel like its okay to use coffee table books to help display your great Aunt Edna's porcelain china bowl. Speaking of Aunt Edna, you can also find really unique and beautiful vintage accessories at flea markets and thrift stores, and the experiences you have there will be a great topic of conversation at the dinner table.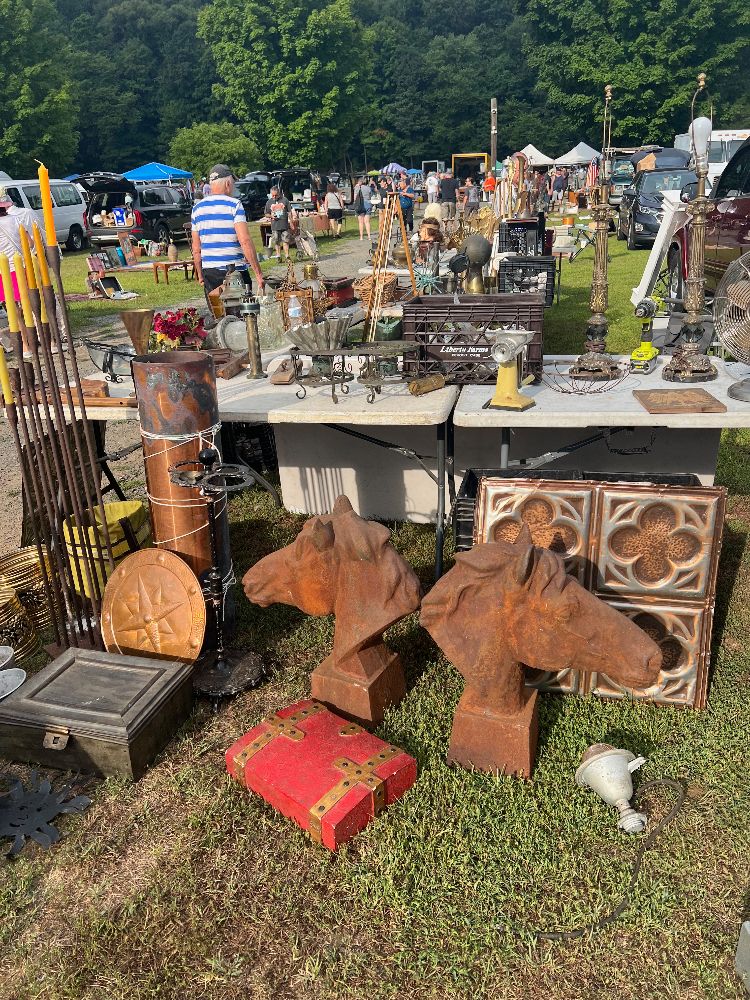 In closing, I hope this helps guide you on your next interior design project. And if you have your own full time job and family to worry about and would like some professional help when it comes to decorating your home, contact us to set up a discovery call!